Perennial
Climbing Vines
Clematis
Niobe -
Blue Bird - A hardy variety for Manitoba's climate with nodding blue flowers. Hardy to zone 2
Nelly Moser - Climbing with vigorous growth and pink-mauve blooms. Hardy to zone 3.
Polish Spirit - Blue-purple flowers that bloom from mid-summer on. Hardy to zone 3.
Rouge Cardinal -
Ville de Lyon -
Honeysuckle
Dropmore Honeysuckle- Vigorous climber with orange-scarlet blooms. Hardy to zone 3.
Engleman Ivy

Engleman Ivy

- A clinging vine with dark green foliage that turns scarlet red in the fall. Hardy to zone 3.
Virginia Creeper

- A twining vine that requires a trellis or other support. Also makes an excellent ground cover if left to sprawl. Turns bright red in the fall. Hardy to zone 3.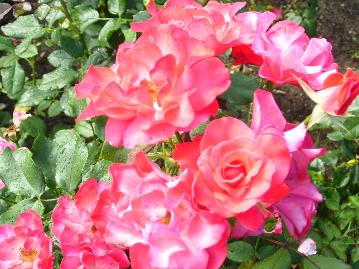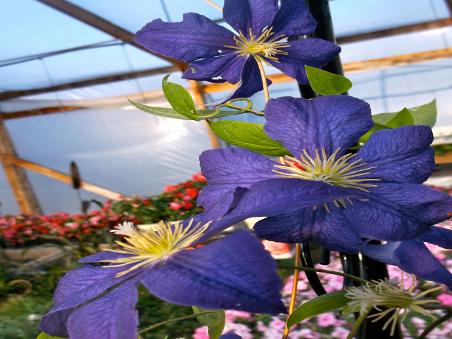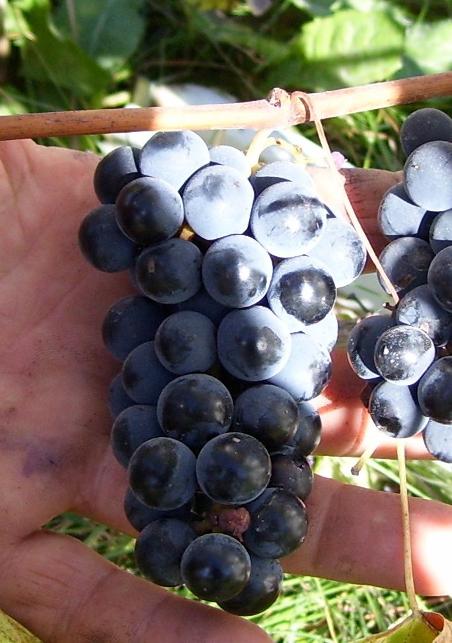 Grape
Valiant - A hardy grape that produces abundant, tasty dark blue fruit. Climbs well when given support such as a trellis or fence. Provides good summer screening for privacy and fruit as well! Hardy to zone 2.
Beta - Hardy grape with fruit similar to Concord grapes or Ontario Blue grapes. Hardy to zone 3.
Roses
These are climbing roses, more extensive listings of roses are in the ornamental shrub section.
John Cabot - Climbs 8-10 feet with a spread of 4 feet. Medium red blossoms that bloom in early summer. Hardy to zone 2.
John Davis -