Sweet Potatoes.
Sold Out for the Season!
SWEET POTATO SLIPS
What fun to grow your own sweet potatoes! We have in stock ready to plant Covington sweet potato slips from the Winnipeg Sweet Potato Company. These slips are well rooted and transition to the soil well.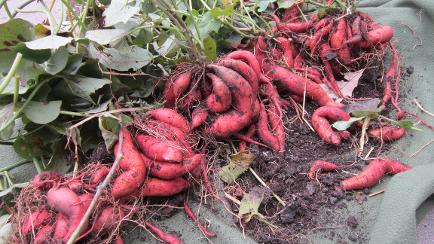 Covington Sweet Potato Prices
Pick up in store, so there isn't any shipping costs! If you need shipping, go to the Winnipeg Sweet Potato webstore
.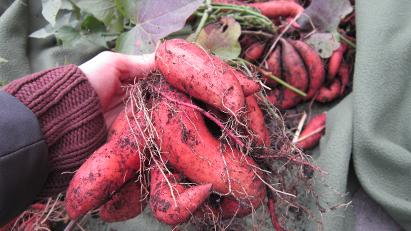 Easy to grow, sweet potatoes like warm soil and sunshine and as long of growing season as they can get! More tips on planting at
or check out Winnipeg Sweet Potato's facebook page: